residency at ETC
24-30.10.2006, Experimental Television Center, Owego, NY, USA.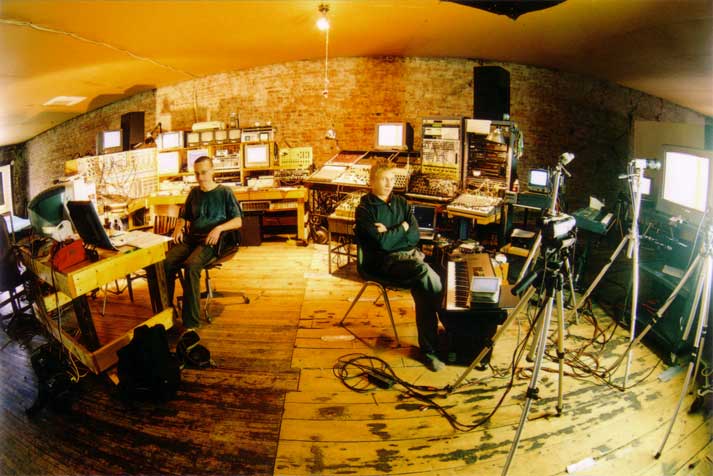 Yuri Elik and Pavel Mikheev at ETC
This week-long residency (that happened with kind support from CEC ArtsLink and Experimental Television Center) is neither performance no installation, but very important event for 2012 anyway. ETC is really amazing place, and for us this residency was a great experience and unique chance to play with old-style (and mostly analog) video equipment.
Here are some samples of our work at ETC: